Designed to Last
Environmentally Sustainable
Go Custom With Any Product
Quote Your Project Online
Why choose Maglin? It's not about us…it's about you. We exist to support the site furniture needs of professionals who create inspired public spaces. Decades of working with professionals like yourself has taught us how to create seamless workflows, prioritize communication, and focus on alleviating work and worry on your end.
Our clients require adaptable solutions for today's spaces; they inspire us to continually strive to meet the need for innovative and exceptional outdoor amenities. From benches and bollards to bike racks and receptacles, we strategically configure and thoughtfully customize adaptable solutions that will enhance any area.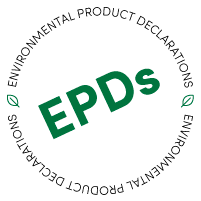 Environmental Product Declarations (EPDs) are available to help you make the best and most informed specifying decisions.
Maglin
Site Furniture
 Products
Did You Know? More Than 25% of Our Site Furniture Solutions are Custom Built
Set your site apart with custom design
Custom Studio
Get new products and design ideas in your inbox
We're not clingy, and you can unsubscribe at any time