The FLEXX Collection
FLEXX is a line of stylized panels that enables one to define public spaces in a versatile and aesthetic way.
Inspired by the need to balance togetherness and privacy in our shared environments, FLEXX panels enable the transformation of a singular space into beautifully segmented zones. Perfect for creating an airy outdoor room, highlighting a row of plantings with sunlight-filtering wall, or drawing attention to a design focal point – FLEXX panels are a design tool that responds to the heights of your imagination.
FLEXX steel privacy panels are available with a gate! Combine site security and privacy with the ease of an external entry/exit point. Contact your Maglin Sales Rep for more information.
Maglin Product Builder
Configure FLEXX panels by selecting size, pattern and installation type. Use the interactive platform to select, build, visualize, and confirm your selected components before placing an order.
Design your Outdoor Space with the FLEXX Collection by Maglin
Featuring five panel designs – Fusion, Interlock, Kaleidoscope, Matrix and Summit, and with three different sizes to choose from, incorporate one or multiple patterns or sizes into your design.
4 FT W x 4 FT H  •  4 FT W x 6 FT H  •  6 FT W x 4 FT H
Features and Benefits
Fabricated from laser cut 11 gauge mild steel
Panels are mounted on steel and aluminum frame/post system
Surface mount or direct burial installation
Connect panels at 90 or 135 degree angles
Engineered to wind load:  V=115 mph Exposure C and V=140 mph Exposure B
Gated options now available
Your custom FLEXX project awaits.
Privacy is just a panel away.
The Maglin Product Builder allows you to interactively create your unique design in 3D; move, rotate, and tilt your product for the best angle while building your FLEXX project. Save your creation and view it later or share with colleagues. With real time pricing and quoting, configuring FLEXX has never been easier!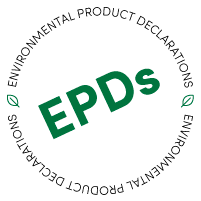 Environmental Product Declarations (EPDs) are available to help you make the best and most informed specifying decisions.