Maglin Bike Racks: Support Pedal Power
Encouraging people to choose active, green transportation can be as simple as installing a well-placed Maglin bike rack.
Our bike racks can accommodate up to 11 bicycles, offering you flexibility and choice with two secure installation options: surface mount or direct burial. From busy campuses to urban streetscapes, corporate offices to scenic trails, and thriving businesses, Maglin Bike Racks seamlessly complement a wide range of settings.
When you want to know how your bike rack purchases affect the environment, reference our Environmental Product Declarations (EPD). EPDs show what a product is made of and how it impacts the environment through its lifecycle.
Rack 'em up.  Check out our full list of Bike Racks
Site Placement Guides
We understand the importance of a smooth installation process. Download our site placement guides for trouble-free installation, ensuring well-spaced and accessible bike parking areas for everyone.
Download Guides
Metal Finishing
Maglin has developed a superior metal finishing system utilizing e-coating and powdercoating to ensure optimal surface adherence, superior corrosion protection and vibrant colors with high-UV resistance.
Learn More
Powdercoat Colors
All Maglin Powdercoat colors are designed specifically for outdoor use with high UV resistance and protection from impact and corrosion. Mellow, Neutral and Bright hues available to suit any site!
Learn More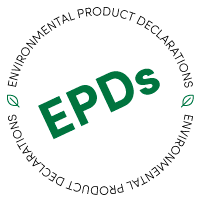 Environmental Product Declarations (EPDs) are available to help you make the best and most informed specifying decisions.