A Guide to Site Furniture Selection for Playgrounds
A Guide to Site Furniture Selection for Playgrounds
Site furniture on and adjacent to the playground provides a place for socialization, space to enjoy snacks or rest away from active play. ­­Selecting the right site furnishings for your playground project can ensure community enjoyment and prolong use of the area, extend use to older children and teens, and provide other opportunities for imaginative play beyond play structures.
Multigenerational enjoyment by parents and caregivers
Comfortable seating and abundant shade encourage parents and carers to relax, linger and allow children to play for extended periods. These considerations should be a part of any play space designed to attract younger children and help create better social spaces.
What to consider when selecting amenities for caregivers:
Benches with arm and backrests offers comfort and support for older caregivers and people with disabilities.
Commercial-grade lounge chairs, like the Maglin 720 Series, are an excellent alternative to park benches for caregivers and allow for relaxed use of the space by people of all ages. Lounge chairs create a resort-like feel alongside splash pads and water features.
Consider adding outdoor charging stations to areas that adults or older children and teenagers may populate.
Strategically placed waste and recycling containers will ensure the play space stays pristine.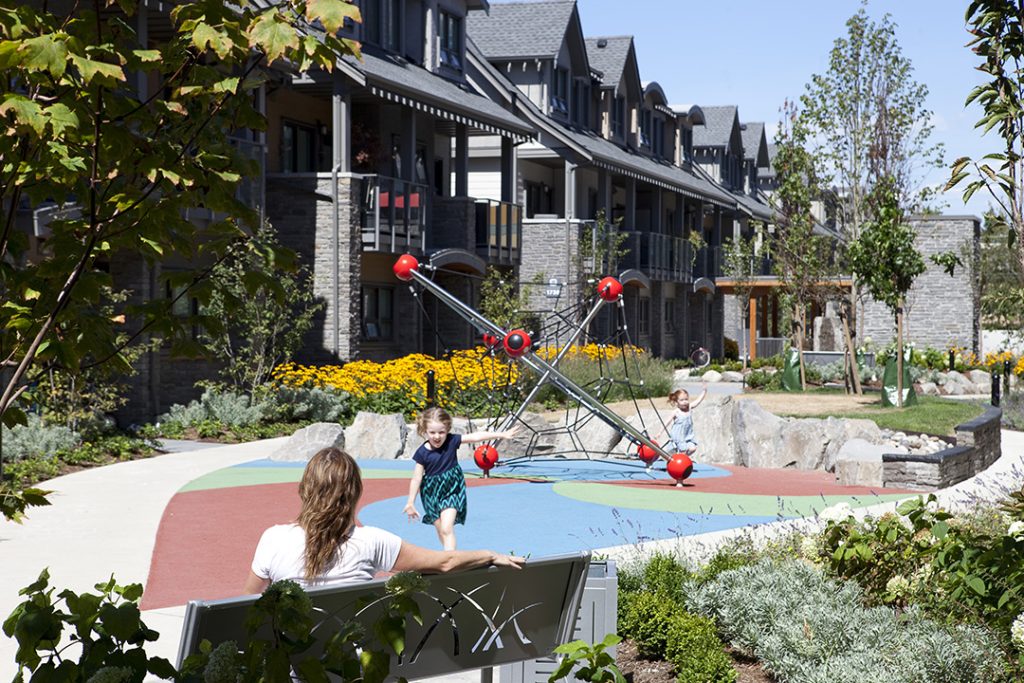 Consider kids of all ages and abilities
Not every child will engage in the same kinds of play throughout their visit to the playground or park. Children of differing energy levels will appreciate a quieter space away from the fray of the playscape. Tables offer surfaces not only for picnics but for drawing pictures or playing card and board games.
For playground visitors with disabilities, spaces should welcome accompanying adults through the provision of seating and "perching places." Additionally, surface areas around installed furniture should accommodate mobility devices and strollers and adhere to local guidelines or ADA considerations. Cluster seating and picnic tables should accommodate access by wheeled mobility devices.
Older children and teens will appreciate safe spaces to gather and hang out. Different types of seating create various social spaces for older children and teens to enjoy alongside features for skateboarding or sports.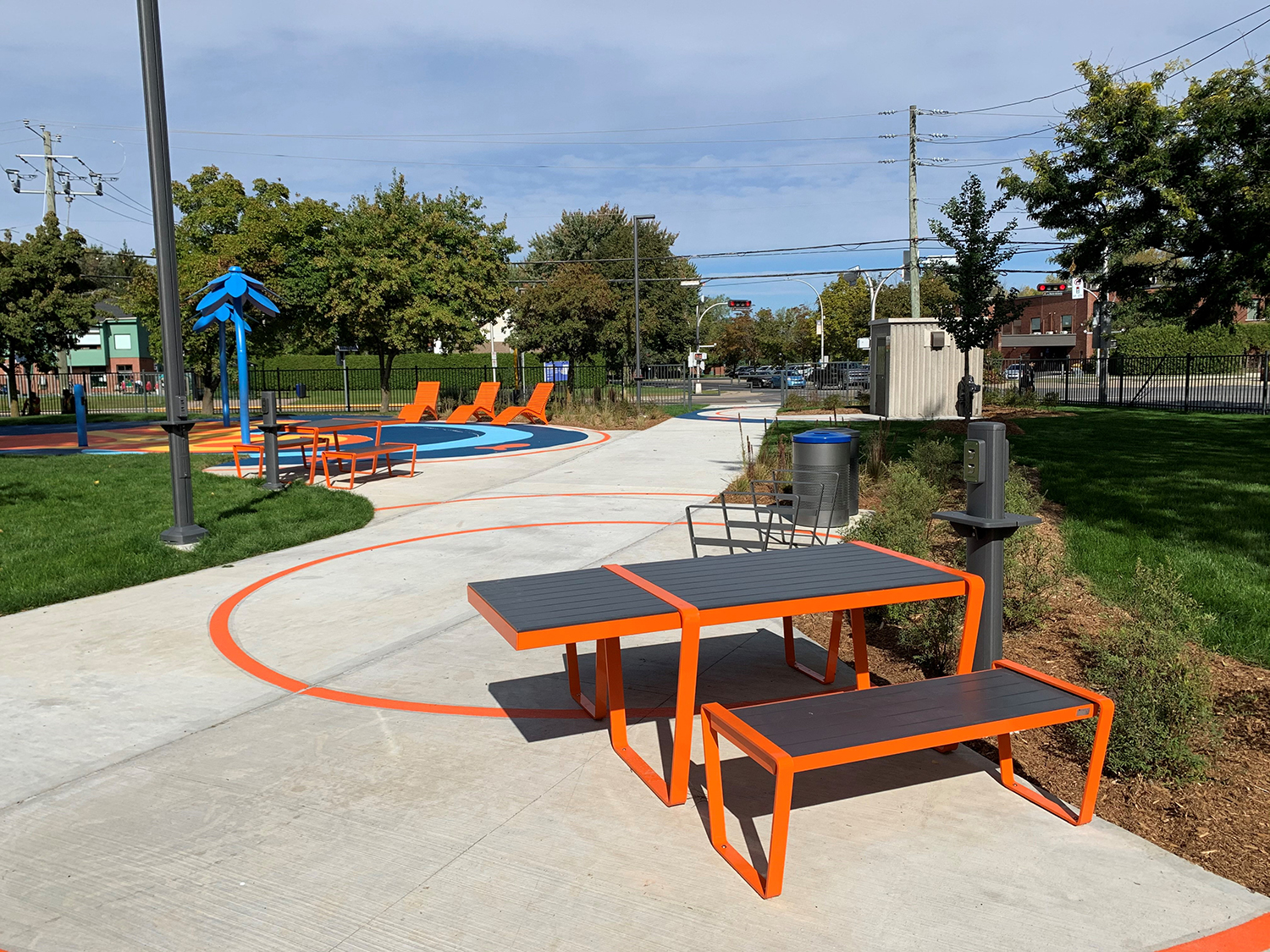 Furniture selection: kid-focused, caregiver-approved
Traditional park benches and individual seating can bring the relaxing effect you want to your site. However, consider flexible options, such as modular systems like the Pixel Collection that enable you to design tiered and stacked structures for users to rest and relax or for young children to engage in imaginative play beyond play structures. Stacked blocks can become a castle fort or a mountain; individual blocks become steppingstones for adventurers to traverse the space.
Collections like Ogden and Lexicon can meander through the space, creating extended, linear seating or circular and wave-like benches. Creative design of these products will make them appealing to both young children and adults alike.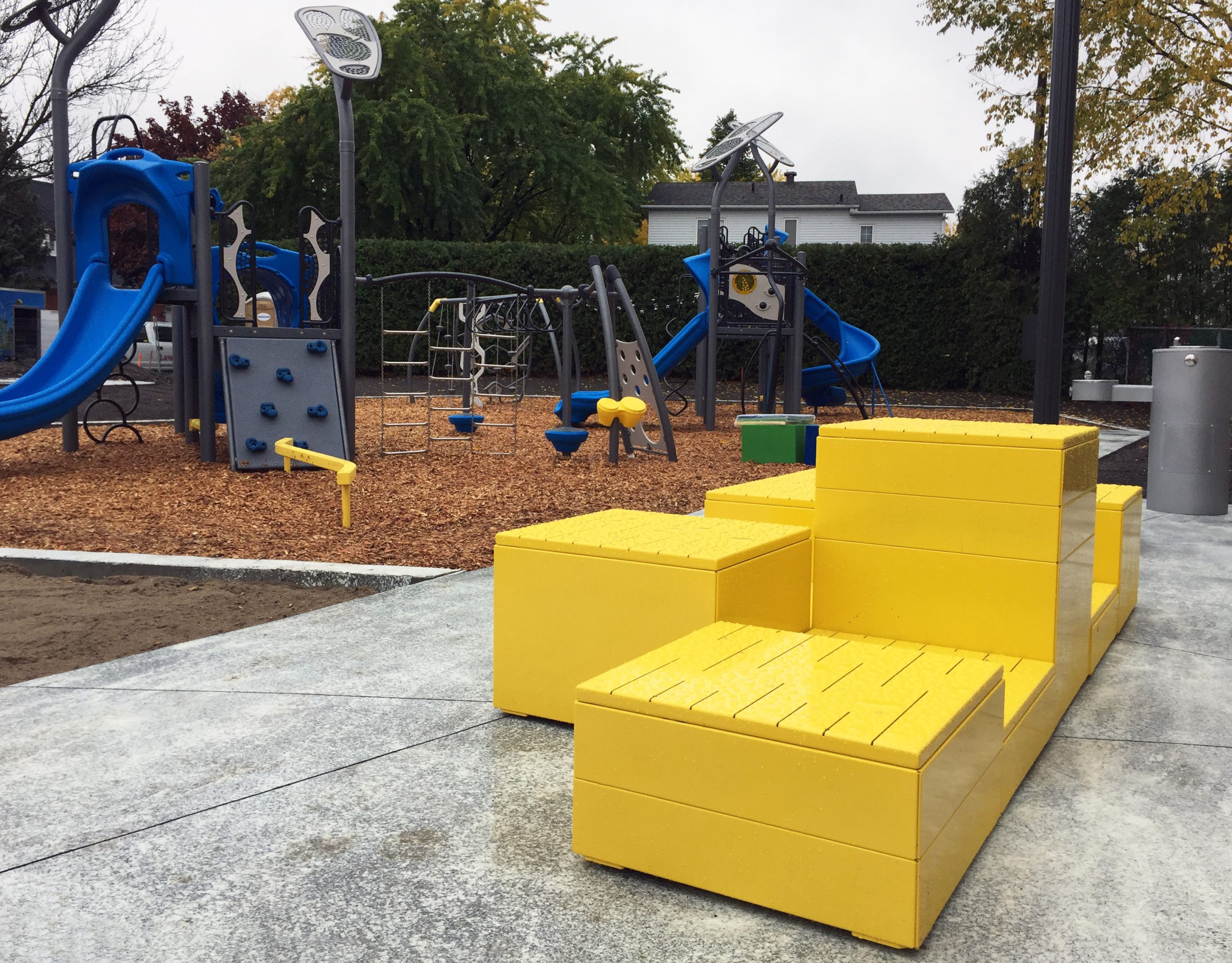 Material and color choice
Color and material selections for site furniture will help establish a cohesive design for the play space and ensure the site blends seamlessly with the natural environment.
Extend the colorful designs of the playground to site furniture surrounding the play space. In particular, primary colors are visually engaging for young children.
Vivid colors like aquatic turquoises and blues or sunny yellows create a beach-like effect around a splash pad.
In natural spaces, wood will age naturally with the playground, and neutral or metallic colors ensure plantings and naturalized areas take center stage.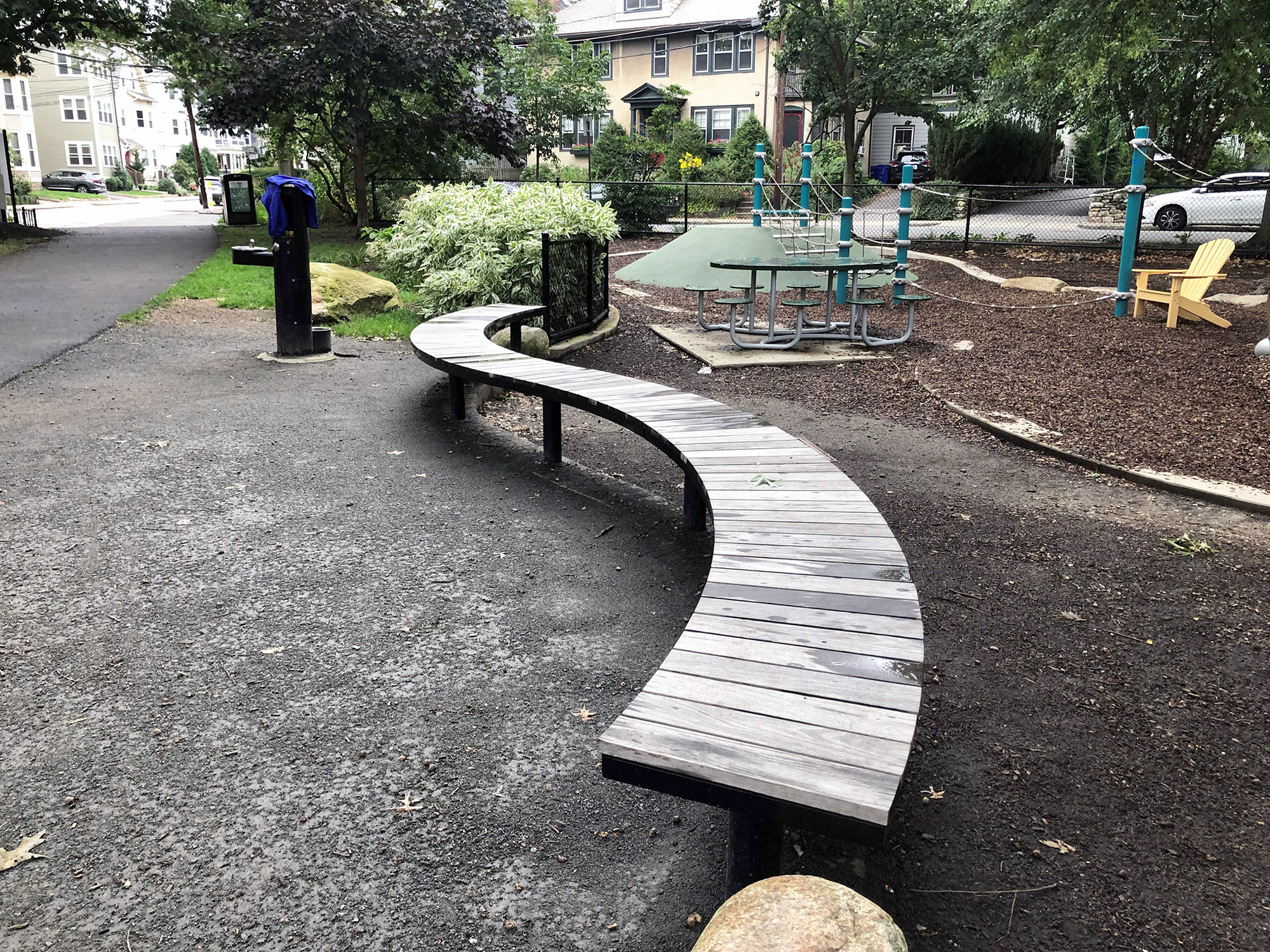 Contact us to learn more about selecting the right site furnishings for your play spaces or assistance with site layouts! After all, at Maglin, we're all kids at heart.
Pixel on the Playground
Reminiscent of children's building blocks, Pixel offers space for rest and imaginative play.
Build with Pixel
---
Get new products and design ideas in your inbox
We're not clingy, and you can unsubscribe at any time