Introducing: The L-Series
L is for linger. Maglin's new L-Series more than delivers.
With lightweight looks and luxurious lines, this table and benches collection gives off a legendary sit-and-stay-awhile vibe. It's bound to become your new favorite L-word.
The L-Series is named after its designer, Geoffrey Lilge, who beautifully articulates what's so special about this linger-worthy table and bench collection:
"I sought to deliver a visually lightweight form by creating the main structure with only one piece of formed laser cut steel – a minimal structure reduced to its necessary elements."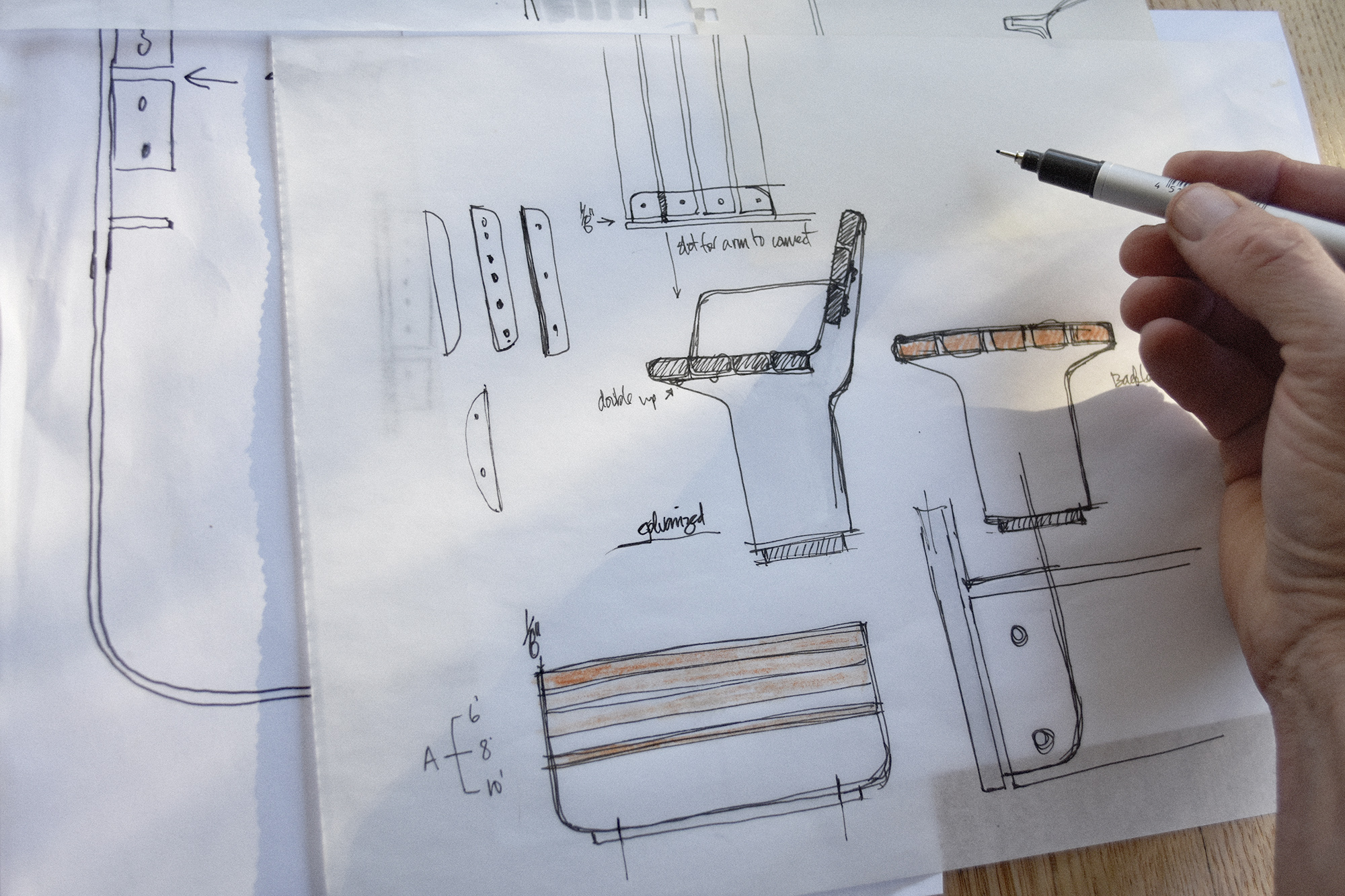 The L-Series is built for longevity
This collection may look lightweight, but it's built for longevity with a mild steel frame that has a recycle content up to 61% and is fully recyclable at end of life. The surface mount table and benches feature counter sunk bolts and anchors to create a secure flush mount and the steel lasered and formed ends are e-coated and powdercoated for protection.
Learn More
Material choices for the L-Series
Table top and seating surfaces for the L-Series are available in either wood slats (Ipe and Thermally Modified Ash) or steel tube slats which can be painted in a different color than the frame to provide even more visual interest.
The L-series table and bench combination can also be configured for accessibility, which invites everyone to linger together and live more outdoors. The minimalist style and clean lines of Maglin's L-Series effortlessly blend into any urban location, including school campuses, retail and commercial settings, as well as in hospitality and mixed-use.
Meet the L-Series
Maglin's new L-series minimalist table and benches collection sends a clear invitation to linger a little…or a lot. What's not to love about that?
---
Get new products and design ideas in your inbox
We're not clingy, and you can unsubscribe at any time